The mission of the Charles J. Connick Stained Glass Foundation, Ltd. is to promote the true understanding of the glorious medium of color and light and to preserve and perpetuate the Connick tradition of stained glass.
Charles J Connick: Adventurer in Light and Color.
An exhibition at the Jackson Homestead in Newton, MA. Celebrating the 100th anniversary of the founding of the studio, this exhibit explores the life, and work of Charles J Connick. Read more here. Through July 2014.
*Details at Historic Newton.*
The Summer edition of Connick Windows is online. Please note: in 2015, the Foundation will begin to produce its newsletter in electronic format only. If you wish to receive the newsletter by email, be sure to give us your email address.  You may do so here.
The Connick Collection is accessible online at MIT. This collection includes job files, which are a good starting point for researching your windows. Take a look, and see.
The Boston Public Library has made many Connick designs available to view online. You want to see them.
 *This program is supported in part by a grant from the Newton Cultural Council, a local agency which is supported by the Massachusetts Cultural Council, a state agency.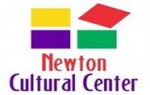 The Charles J. Connick Stained Glass Foundation, Ltd.
Orin E. Skinner, Founder   Marilyn B. Justice, President
Directors and Officers
Theresa D. Cederholm   Judith G. Edington   Jeremy J.H. Grubman   Charles S. Hayes
Elizabeth Ann Justice   David A. Martland   Albert M. Tannler   Ann Baird Whiteside
Peter D. Cormack   Jonathan L. Fairbanks   Elizabeth B. Johnson (Honorary)
Lorrie A. McAllister   Kimberly M. Tenney (ex officio)