The mission of the Charles J. Connick Stained Glass Foundation, Ltd. is to promote the true understanding of the glorious medium of color and light and to preserve and perpetuate the Connick tradition of stained glass.
Charles J Connick: Adventurer in Light and Color. New Exhibition!
At the Jackson Homestead in Newton, MA. Celebrating the 100th anniversary of the founding of the studio, this exhibit explores the life, and work of Charles J Connick. Read more here.
*Details at Historic Newton.*
The Connick Foundation 2014 Tour is planned for May 24 and 25, in Pittsburgh PA. More details and registration information coming soon.
The 2014 Calendar is available to order.This year's theme is music, beautifully illustrated by examples from Connick Windows.
The Winter edition of Connick Windows is out.
The Connick Collection is searchable online at MIT.
 *This program is supported in part by a grant from the Newton Cultural Council, a local agency which is supported by the Massachusetts Cultural Council, a state agency.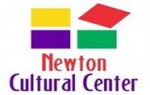 The Charles J. Connick Stained Glass Foundation, Ltd.
Orin E. Skinner, Founder   Marilyn B. Justice, President
Directors and Officers
Theresa D. Cederholm   Judith G. Edington   Jeremy J.H. Grubman   Charles S. Hayes
Elizabeth Ann Justice   David A. Martland   Albert M. Tannler   Ann Baird Whiteside
Peter D. Cormack   Jonathan L. Fairbanks   Elizabeth B. Johnson (Honorary)
Lorrie A. McAllister   Kimberly M. Tenney (ex officio)